Valve Guides & Tappets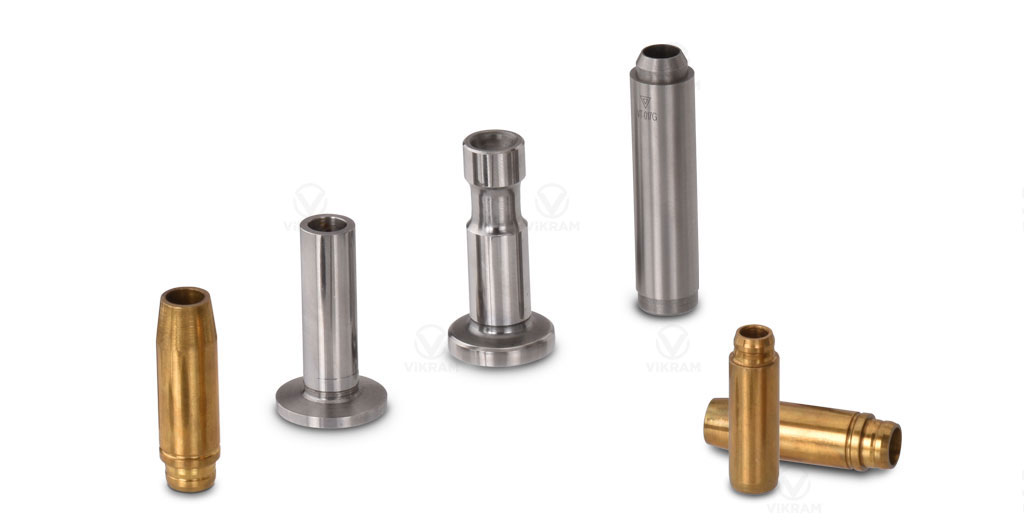 Vikram Valves offers range of Valve Guides for Gasoline and Diesel Engines consists of a wide variety of sizes and configurations. All Valve Guides are manufactured from quality materials such as Cast Iron, Sintered Steel and with special features and treatments like Nitrided / Phosphated finish, Semi finished, Fully finished and Super finished Bore and Threaded and Plain Bore.
Vikram Valves supplies Valve Tappet/Lifters from Chilled Cast Iron or Cold Forgings Material. Tappets offered are designed to perfection and are precision engineered for high performance.
Push Rods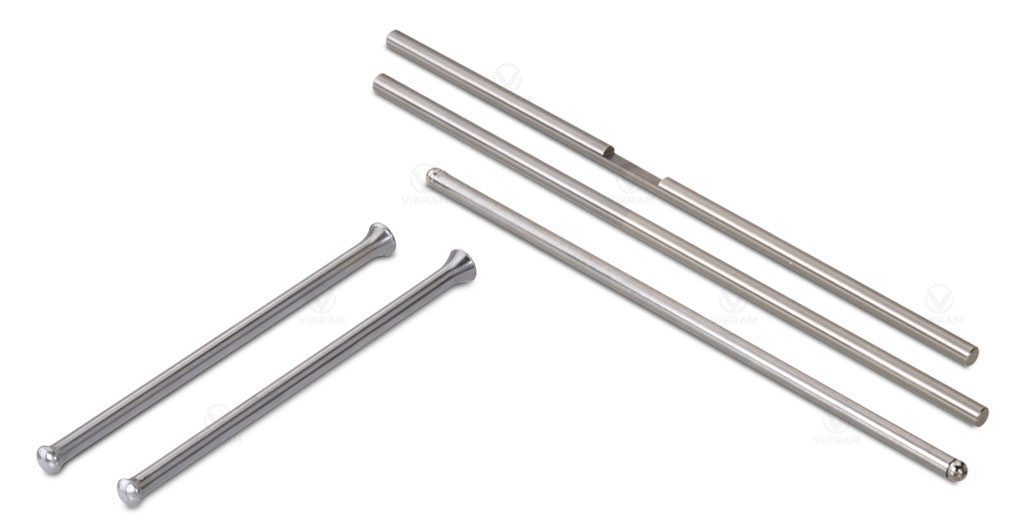 Push Rods are considered to be highly strained components in an engine and require proper manufacturing. There are two types of Push Rods - Forged Type and Tubular type. Vikram Valves supplies high-performance Forged Push Rods manufactured on Electrical upsetting Machines and Hydraulic Presses. They are subsequently induction hardened on both ends. Tubular Push Rods are manufactured by projection welding of cup end on one side and ball on other side. Push rods are made from various material like Steel Rods, Aluminum and Tubes.